groupFIT
A community-oriented fitness program
Six Northwestern students, all of them part of the MMM Program, collaborated on this Research Design Build class project. The challenge: develop an innovative solution to improve the YMCA's competitive advantage among gyms.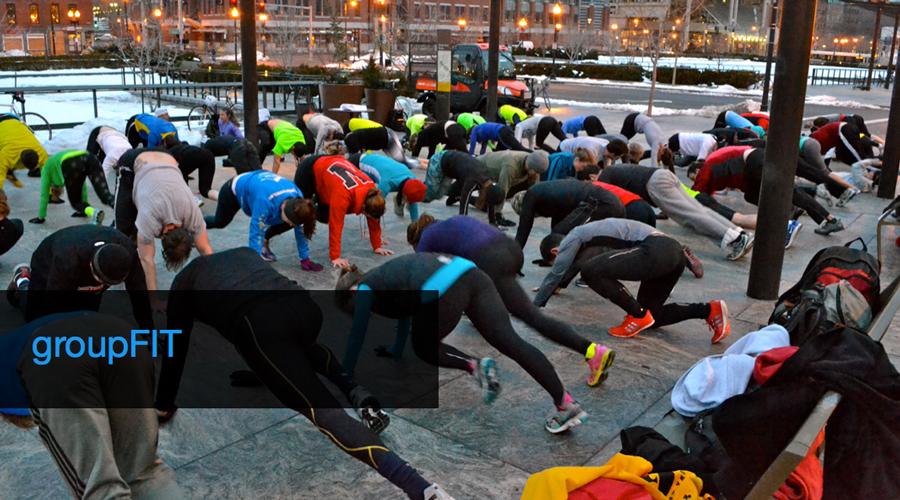 Problem
The first 90 days of an individual's membership at a fitness gym often serve as the "the make or break period" and stand highly indicative of the customer's lifetime value. How could the YMCA improve its services to drive retention and community engagement?
The idea of community is important in any context, particularly in a gym setting where finding success can be greatly influenced by those around you. Solving the problem of member engagement and retention at the YMCA will build a longstanding community around consistency, support, and motivation.Michael Chen, groupFIT, Team member
Solution
groupFIT incorporates the intimate and personalized setting of boutique gyms while expanding upon the YMCA's role as community anchor.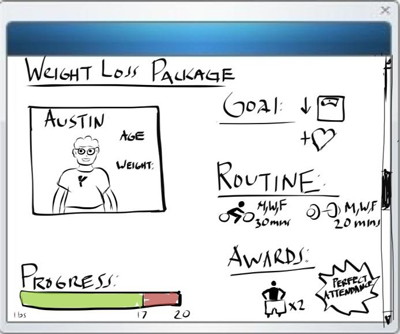 A community-oriented fitness program formed by new and current YMCA members with similar health goals, groupFIT members are placed onto teams for encouragement and accountability. As teams form and reach their goals, the YMCA earns heightened engagement and retention and provides individuals a unique reason to choose the YMCA over traditional big-box gyms or fast-growing boutique options. 
Members receive the benefits of structured programs, increased engagement, mirrored investments, and a dedicated community, while the YMCA captures customer leads, improved customer lifetime value, and higher profitability while being viewed as a community catalyst, not just a fitness facility. 
Development Process
The groupFIT team employed a highly iterative process that built upon the foundations of human-centered design, including:
Secondary research to understand the gym market and the size of the opportunity
Primary research, including interviews and in-gym observations, to understand the unique characteristics of boutique gyms and the value they create for their members as well as the factors that drive – or hamper – successful retention efforts
Current Status
The project idea was presented to the executive board of the YMCA as a final readout for the class and was completed as a consulting deliverable.

Updated May 2016
Program
MMM
Team Members
Michael Chen
,
Stephanie Louise Becker Mondl
,
Vikram Raju
,
Michael Stenclik
,
Montoya Trice
,
Ami Trivedi
Community Partner
YMCA USA