LiOnSafe
A separator to keep batteries safe by preventing thermal runaway
LiOnSafe is a lithium-ion battery separator that protects against the dangers of thermal runaway. The startup company's technology replaces traditional battery separators with a polymer capable of actively managing the onset of overheating batteries.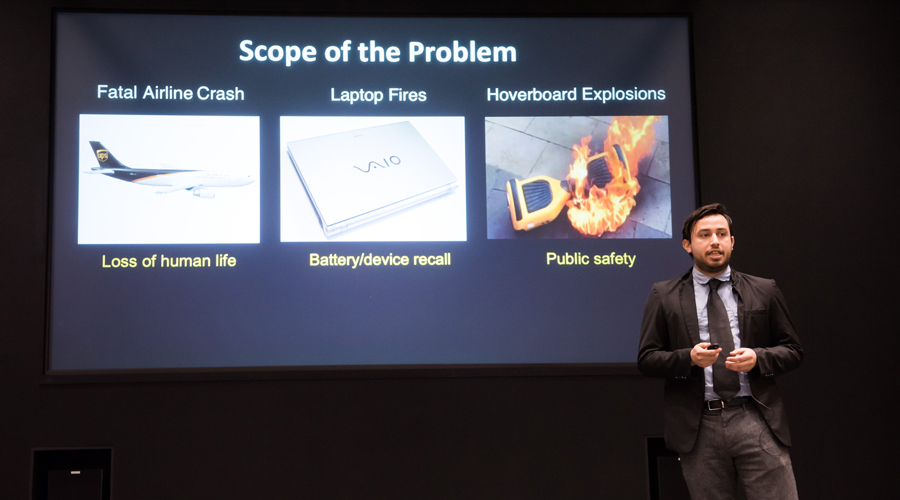 Problem
Lithium-ion batteries are a popular power source found in consumer electronics, power tools, and military and aerospace applications. Despite its widespread use, the batteries present an inherent safety risk. Under certain conditions, the lithium-ion batteries can overheat and explode, a process call thermal runaway.
Battery manufactures have sought to address thermal runaway by implementing additional safety features, but they have been found to be largely redundant. At best, the safeguards help contain battery explosions after they occur, but the measures come with an increased cost to battery production without addressing the true nature of the problem.
Lithium-ion batteries can be found everywhere — from our cell phones and laptops to our power tools. Current battery safeguards only passively contain explosions or leaks once thermal runaway occurs. LiOnSafe actively manages thermal runaway by stopping it before it starts.Mario Samos, LiOnSafe, co-founder
Solution
LiOnSafe uses a polymer separator designed specifically for lithium-ion batteries to combat thermal runaway. Developed by McCormick School of Engineering and Applied Science professor Harold Kung, the polymer activates once the battery begins to overheat, alerting the lithium-ions to stop its movement from the battery's cathode to the anode. Once the battery's temperature is reduced to safe levels, the polymers retract themselves and the lithium-ions can begin movement again. 
Benefits
Offers 100% protection against dangerous and costly thermal runaway
Eliminates the need for redundant, ineffective battery safeguards, which could lower production costs
Battery manufacturers simply need to swap out existing lithium-ion separators with the LiOnSafe separator to achieve thermal runaway protection
Development Process
The team developed LiOnSafe after a thorough analysis of the current lithium-ion battery marketplace, a $16 billion a year industry which forecasts additional growth in the next decade. Narrowing the space to identify potential target markets, the group determined the aerospace industry, which relies on lithium-ion batteries in planes would be a reasonable long-term market given the additional regulatory measures that must be considered. The team pinpointed the power tools industry, which is still transitioning to lithium-ion batteries, as an appropriate target market to approach with the LiOnSafe technology.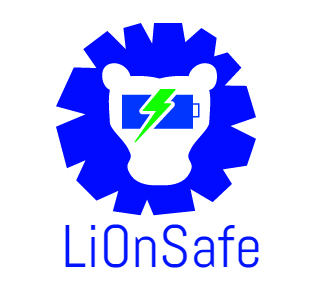 With a target market in mind, the team has begun the process of aggregating resources in order to proof the concept and develop a physical prototype.
Current Status
Members of LiOnSafe pitched their technology and business plan to the board of directors of the Farley Center for Entrepreneurship and Innovation's NUvention: Energy course in March. The startup received a $5,000 VentureWell grant to continue the development of its lithium-ion battery separator. LiOnSafe is also negotiating with Northwestern University for the exclusive license to the separator technology.

Updated May 2016
Course
NUvention: Energy
Co-founders
Leo Lucisano (Kellogg School of Management)
,
Jose Martinez (philosophy, organic chemistry)
,
Mario Samos (Kellogg School of Management)
,
Jeffrey Wysong (Pritzker School of Law)