NUMiX Materials
A suite of sorbent powder products that makes water safer
As it has been well documented in Flint, Michigan, water contaminated with metal ions like lead or mercury can produce a wide range of negative effects for humans, from simply bad taste to serious health problems, including death.

While industries now must comply with local, state, and federal regulations for treating water prior to discharge to keep hazardous metals from entering US waterways, an interdisciplinary team of students formed in the NUvention: Energy course is developing a solution to remove metal contaminants from water more efficiently: NUMiX Materials.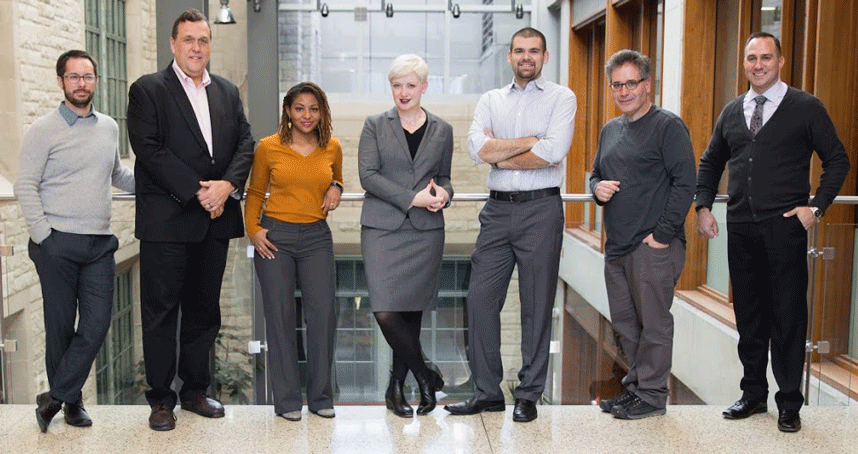 The value of water is never going down from this point. As global conflicts around water increase, and water supplies become more tainted by the manufacturing processes that power our daily lives, the need for technology that improves upon current treatment performance is only going to be more necessary in the future.

How It Works:
NUMiX Materials manufactures sorbent products capable of collecting metals from water. The granular materials grab dissolved heavy metal ions from water and solidify them, allowing the metals to be easily separated from water.
These materials reduce the concentration of 20 toxic and precious heavy metals in water 10 times more efficiently than existing technology to treat industrial wastewater.
Benefits:
Reduces processing steps and time, as it does not require pH adjustment and pretreatment, and the metals are rapidly taken up into the sorbent
Reduces overall solid waste volumes from wastewater treatment
Binds metals on a one-to-one basis, compared to 10- to 100-to-one required by other materials
Development Process:
In NUvention: Energy, an interdisciplinary class that challenges student teams to build business plans around sustainable energy or clean tech products and services, the team interviewed people in different markets to assess what areas had the greatest need for improved metals removal performance in their water treatment processes. The students gained practice pitching their business in front of classmates before entering business plan competitions during the quarter. The group proceeded to validate the technology, invented by Mercouri Kanatzidis, Charles E. and Emma H. Morrison Professor of Chemistry and (by courtesy) materials science and engineering, by testing metal-laden water from a variety of manufacturing sources.
Current Status:
The group won the $50,000 Cleantech University Prize from the US Department of Energy at the 2018 Rice Business Plan Competition, then went on to win second place at the Cleantech UP national competition for an additional $30,000. The group took first place at Northwestern University's VentureCat competition, winning $35,000. The startup was also named a 2019 "Startup to Watch" by Chicago Inno. NUMiX Materials is currently beta testing its products with interested customers.
Course
NUvention: Energy
Team Members
Laurelle Banta (BSME '17, Pritzker School of Law MSL '18)
,
Matt Heise (MEM '18)
,
Katie Kollhoff (MEM student)
,
Olivia Lugar (JD '18)
,
Ian Wiese (MEM '18)
Faculty Advisers
Mercouri Kanatzidis
,
Mark Werwath