MATUband
Device allows doctors to control dialysis patients' blood flow
An interdisciplinary team of six graduate students collaborated on a project for a NUvention: Medical course. The challenge: help improve the lives of patients on dialysis.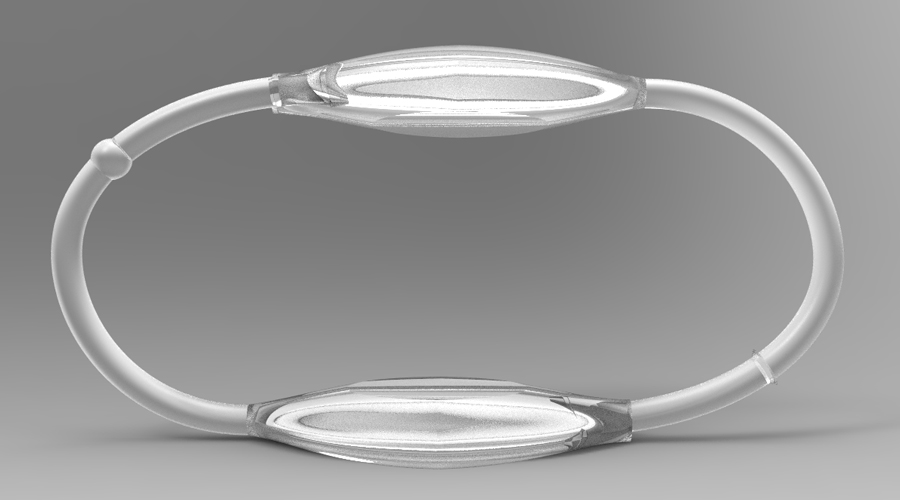 Problem
More than 440,000 patients in the United States and 2.5 million patients worldwide are on dialysis for kidney failure, and the numbers are steadily growing. Arteriovenous fistulas (AVF) provide dialysis patients with good blood flow, which is needed to cleanse the blood of toxins. Unfortunately, high blood flow can lead to dangerous medical complications, including blood clots, pain, excessive bleeding, and even heart failure. More than 27,000 patients with AVF require one or more interventions due to complications.
Bleeding can be like a water hose, where doctors have no control over the flow. We want to give them a faucet.Delfina Sitar, MATUband, Co-creator
Solution
The MATUBand is an adjustable band surgically embedded under the skin that allows doctors to control a vein's blood flow with a magnetic mechanism. Designed for dialysis patients, the device can increase blood flow to remove toxins from the body and then slow blood flow after dialysis to prevent complications.
Benefits
The adjustable band allows three different diameter sizes for various patient situations
Magnetic-activated locks are safe for the patient and user-friendly for physicians
Prevents high-flow complications
Reduces failure rates for surgeons
Cost savings from reducing interventions for AVF failure and treatment of long-term complications
Development Process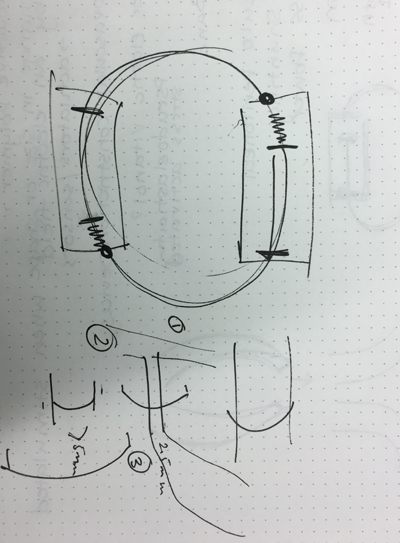 To test the design imperatives of the device, the MATUBand team created a magnet mechanism using Play-Doh and magnets. This proved their concept that the magnet could be manipulated through various materials and would work to move between different phase diameters. The team then 3-D-printed the device using a flexible polyethylene material. The final device will be made using a flexible silicon.
The team received offers to partner with doctors at the University of Chicago, where surgeons want to assist in the development of the product.
Current Status
The team plans to conduct animal trials later this year and clinical trials next year. This would keep the MatuBand on track for a commercial launch in 2019.

Updated May 2016
Course
NUvention: Medical
Co-founders
Khaled Boobes (Feinberg School of Medicine)
,
William Chen (Kellogg School of Management)
,
Yali Li (Pritzker School of Law)
,
Meghan Park (Feinberg School of Medicine)
,
Jason Portis (Pritzker School of Law)
,
Delfina Sitar (Master of Science in Engineering Design and Innovation)