Rook
A fly-from-anywhere drone for the home
Eighty Nine Robotics is building a safe drone for indoor security that can be flown from anywhere. Named Rook, the drone is controlled by your phone, where you can also watch its video stream in real time.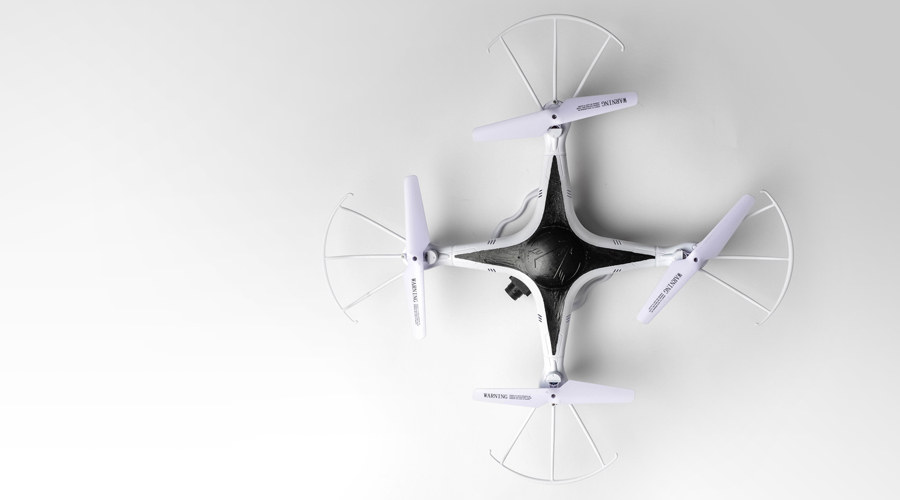 Problem
Not only are current drones engineered for outdoor use only, but they require the user to be nearby. Once the user steps out of range, the drone disconnects.
Drones are focused on the outdoors, mostly for surveillance and videography. We wanted to make the first drone that is safe for using indoors — an indoor monitoring drone — that can be controlled from anywhere.Jackie Wu, Eighty Nine Robotics, co-founder and CEO
Solution
Rook is a home-security drone capable of providing live video anywhere in the house at any time. Connected to the Internet, Rook can be controlled by a smart phone app from anywhere in the world. It carries an HD camera, which enables the user to view footage in real time. With Rook, homeowners can check on a pet from afar, monitor a babysitter, search for forgotten keys, or make sure the stove is off.
Because other drones are not engineered for inside use, they easily crash and quickly become dangerous. Rook, however, is designed for safety indoors. It has collision-avoidance sensors, stabilization technology that keeps it from drifting while hovering, and soft guards on its blades.
Benefits
Security analytics and activity alerts are sent directly to the user's phone
Flying can be operated by voice commands or easy-to-use, point-and-drag smartphone controls
Automated charging dock replenishes the drone's battery within an hour
Live video can be viewed from anywhere through a free smartphone app
Rook works with both Apple and Android devices
Collision sensors and stabilization software help Rook navigate tight spaces and avoid crash landing
While most home security systems require five or six cameras, Rook can do the same job with just one camera.
It can view angles that stationary cameras cannot
Rook is ready to use, right out of the box
Development Process
Eighty Nine Robotics developed the first ideation of Rook in September 2014 and finished the proof of concept four months later. With initial funding from a Silicon Valley accelerator, the team began designing its first prototype.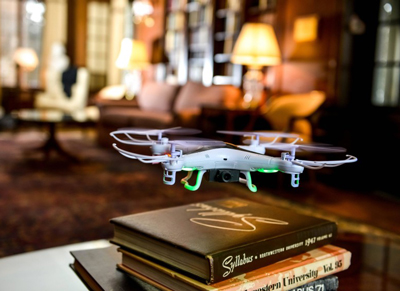 It started by taking apart existing drones to examine their mechanics and software. The challenge: Make the drone super lightweight while still maintaining the same amount of power. The second challenge: Make the drone safe for use indoors.
In June 2015, Eighty Nine Robotics received seed grant funding from Northwestern's Garage incubator and became one of The Garage's first resident startup companies. The team developed its business model and identified potential suppliers. After 15 different iterations, Eighty Nine Robotics engineers came up with a final prototype — a plastic, lightweight drone with a strong, rechargeable battery, and embedded safety software.
Current Status
In February 2016, Eighty Nine Robotics set up an Indiegogo page that met its initial goal within two days. The pre-ordered "early bird" units are sold out. Manufacturing will begin this summer, and Rooks will be delivered to worldwide Indiegogo backers in winter 2016-17.

Updated May 2016
Team Members
Matt Cheung (computer science)
,
Lauren Fan (radio/tv/film)
,
Mike Jiang (computer science)
,
Youngeon Kim (mathematical methods in the social sciences)
,
Daniel Ng (Pritzker School of Law)
,
Connor Regan (learning and organizational change)
,
Virginia Van Keuren (radio/tv/film)
,
Spencer Williams (computer engineering)
,
Jackie Wu (Master of Science in Robotics)
Website
http://www.eightyninerobotics.com/