Sustainable Fashion
Lura provides information to source materials
Northwestern Engineering students Regina Morfin and Avantika Raikar wanted to help the fashion industry, often accused of harming the environment, become more sustainable.
Instead of creating a new sustainable brand, they developed an online fabric marketplace for textiles, giving clothing designers access and information about the sustainability of source materials.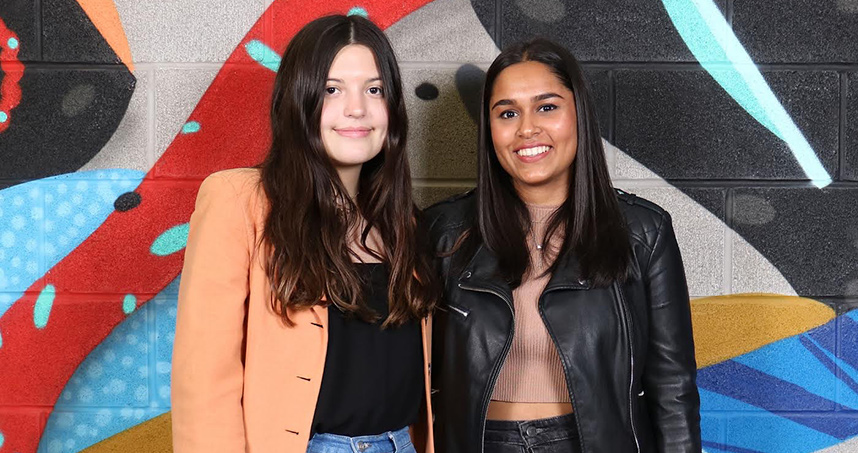 With Lura, brands know they're getting truly sustainable fabrics and transparency into their supply chain.
Problem
The fashion industry, often accused of harming the environment, needs options for sustainable materials.
Solution
Lura, a website that offers designers information about a fabric's characteristics, environmental impact, and even the carbon footprint involved in making it.
Development Process
The idea for Lura came in 2019 after Morfin, now a rising junior studying manufacturing and design engineering (MaDE) with a minor in entrepreneurship, read an article about climate change and the fashion industry's role, often accused of churning out "fast fashion" at an affordable price but with high costs to the environment. Morfin joined forces with classmate Raikar to use their entrepreneurial spirit to help the planet through the fashion industry.
Before launching, the team thought production costs would be the biggest challenge for sustainable apparel. After conducting their research, Morfin and Raikar found that efficient sourcing was the toughest obstacle.
Current Status
Lura already has worked with smaller fashion brands pursuing environmentally-friendly production methods including the student-run company Heliopolis, Dinosaur Hampton, and Soft Haus. They are currently working with Natural Swim, a company focused on sustainability.
For now, Lura addresses sustainability only in material selection; however, the team believes there are several steps in clothing production that can be improved, such as sustainability during the manufacturing process.
Updated August 2020